Click to Play "What's It Like to Love?"
Playwright, Composer, Lyricist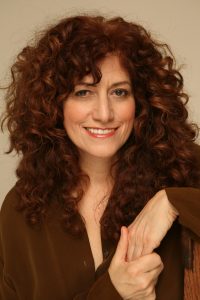 LIVING OVER THE RAINBOW
Produced by Broadway producer, Terry D. Loftis (Bandstand, The Visit)
Director Ilana Ransom Toeplitz
Music Director Greg Kenna
2018 Semi-Finalist in The Eugene O'Neill National Musical Theater Conference
Is it possible to forgive a hate crime even if it killed you?
A new original musical about a 15-year old gay boy who comes down from heaven to confront the boy who killed him
"Living Over The Rainbow is based on true events and brilliantly brought to life through the book and score by Roz Esposito." Terry D. Loftis
Set in modern times, Living Over The Rainbow tells the story of two Middle School classmates whose lives tragically collide. After being shot and killed by his homophobic 14-year old classmate Brian, 15-year old Larry Ross finds himself in The Afterlife desperately trying to make sense of what just happened. He is met by three oddball angels who are assigned to help him find resolution to his life and move on to what's next. But they are of no help. Instead, they give him sketchy clues and argue with each other about who can't keep whose trap shut. Larry is ultimately left to find the answers himself. After a number of false starts, Larry thinks he knows what will set him free; help the troubled, closeted, journalist who's writing a story about Larry's killer, to overcome her guilt and shame about being a lesbian. But it turns out his task is something much harder.
Roz, The Playwright, Composer, Lyricist…
I fell in love with musicals in high school where it wasn't uncommon to find me singing, If I Loved You from Carousel, at the top of my lungs while dancing around the lunchroom. Intensely serious, while injecting humor into everything – the story of my life.  I studied musical theater at Hofstra University and then transferred to The Mannes College of Music in NYC where I majored in voice. After graduating I sang on national TV and radio commercials and my original songs were featured on national TV, in daytime drama and in off-Broadway productions. My passion for finding the humor in all things led me to study with the Groundlings East Coast Company where I honed my skills as a sketch writer, developing various characters and performing weekly on Theater Row. After moving to LA in '98, my original one-woman show Goodbye Coney Island was produced at The LA Gay & Lesbian Center's Ed Gould Theater and won Best Bet in the LA times. This ushered me into studying TV and film writing with Bob Gookin where I developed two treatments for full length screenplays. I was inspired to bring this project to the stage after reading of the murder of Lawrence King in Oxnard, CA in 2008. Under the mentorship of Elise Dewsberry at The Academy for New Musical Theatre – New Musicals, Inc., my vision has now come to life as my first musical, Living Over the Rainbow. My hope is that this story will open hearts and minds to embrace our Oneness with all life and to heal that which has us believing in "the other".